Double Ninth Festival
Hunan Zhenhe Yikang Medical Supplies Co., Ltd
---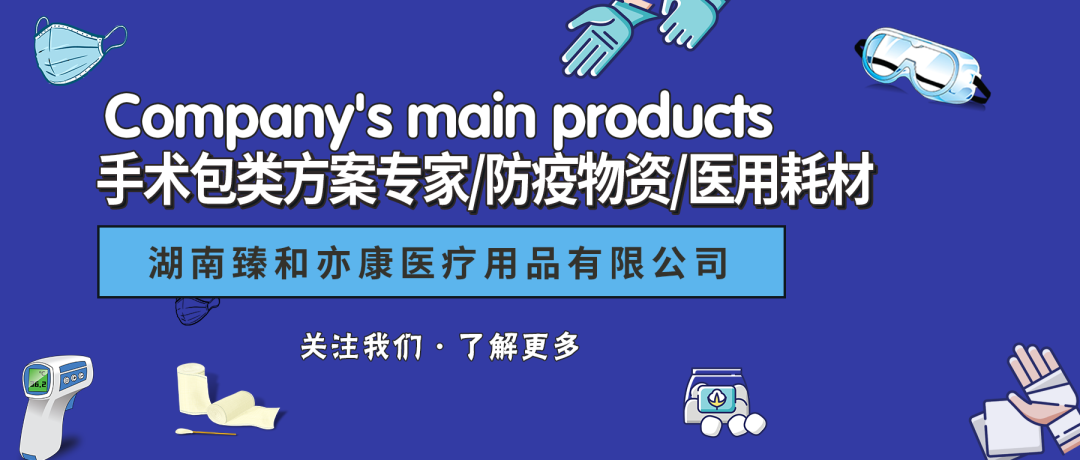 In order to carry forward the traditional virtue of respecting and loving the elderly of the Chinese nation, the party branch of Hunan Zhenhe Yikang Medical Supplies Co., Ltd. and Bantang Sub district Office of Xiangtan Hi tech Zone jointly carried out a love donation activity themed "Enjoy Health in the Ninth Anniversary of the Ninth Anniversary, and Filial Piety First in the World" on the morning of October 14, to send medical protective supplies -- masks to the elderly in the Nonglian Village of Bantang Sub district, He also conveyed the deep concern and sincere greetings of the Zhenhe Yikang Party Branch, wishing the elderly happy holidays, health and longevity.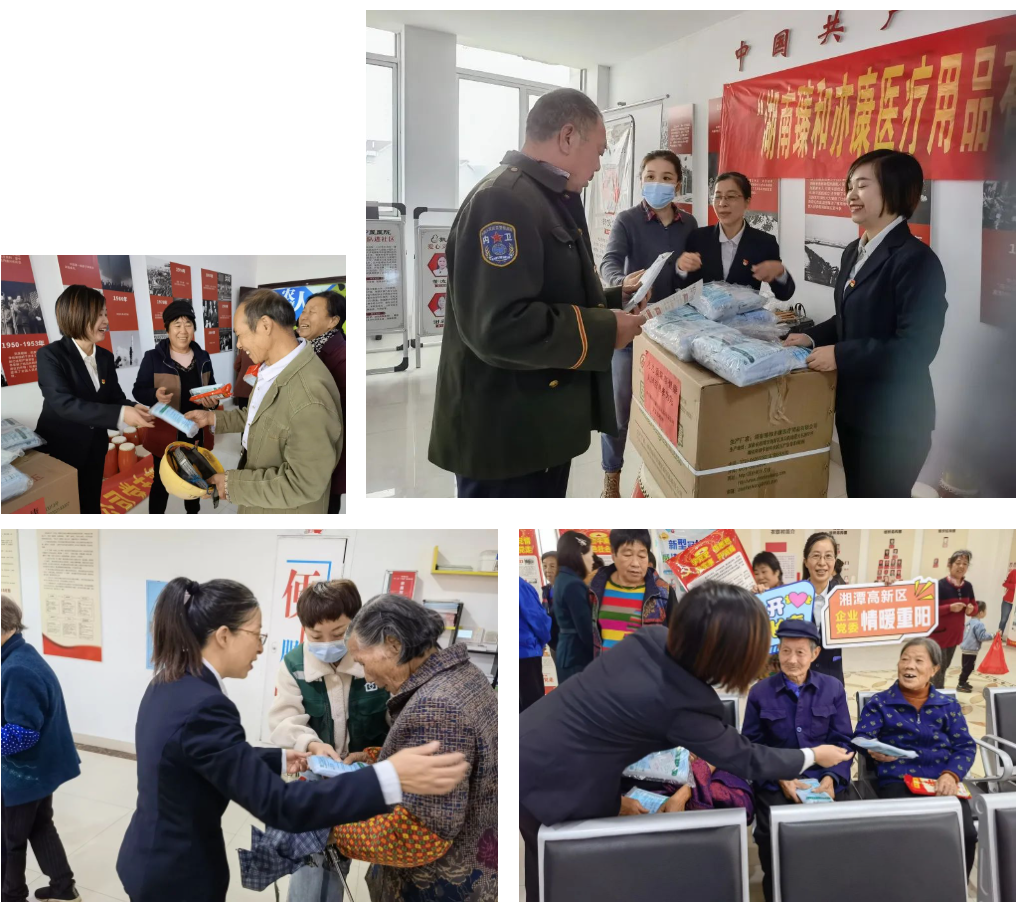 The activity site was very lively, presenting a scene of fun and harmony. After receiving a love gift, the old people's faces showed understanding smiles when they heard warm greetings, which also made the staff feel very warm.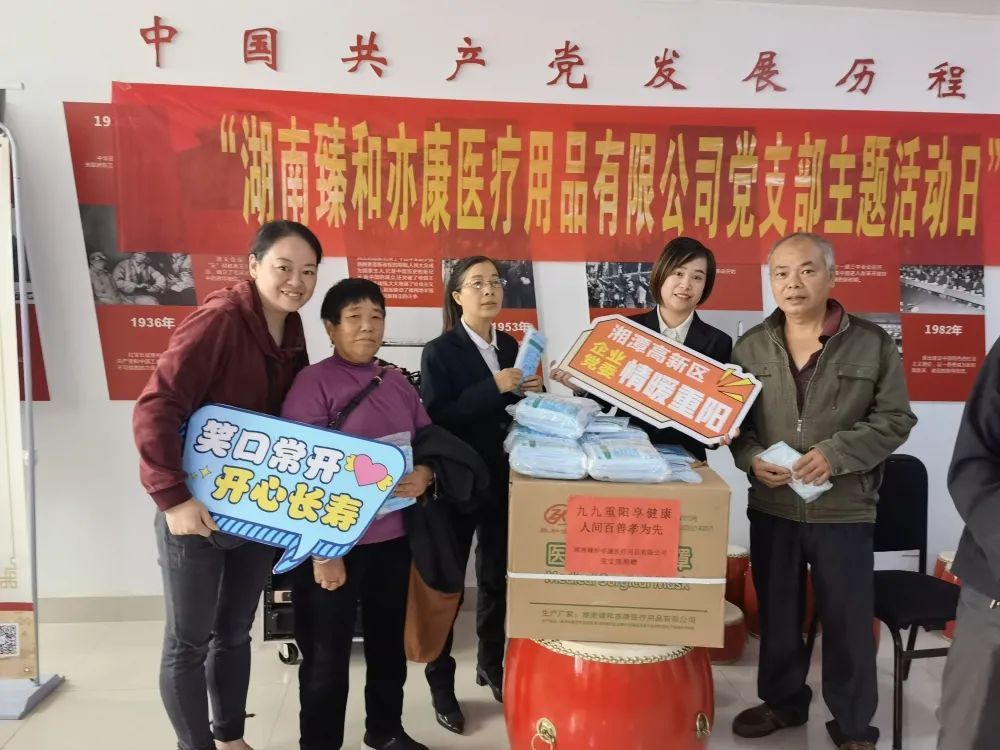 The Double Ninth Festival is a traditional festival in China. It is the traditional virtue of the Chinese nation to respect, respect and love the elderly. Caring for the elderly in their old age is the common wish of the society, and is also the unshirkable responsibility and obligation of our enterprise. We hope that through our practical actions, we can pass on the baton of love, bring material support and spiritual care to the elderly, and also let more and more people participate in the action of caring for the elderly, so as to create a social atmosphere of respecting, loving and helping the elderly in the whole society.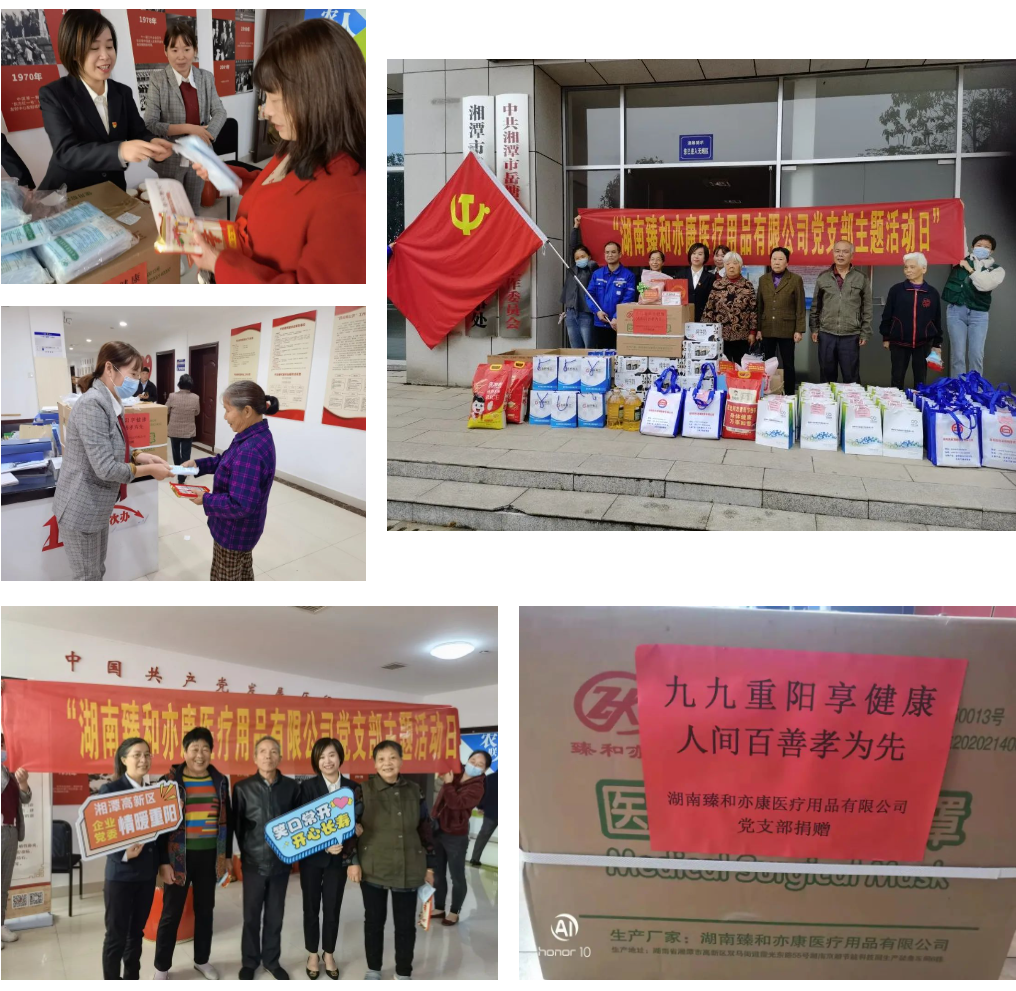 As an anti epidemic material supply guarantee enterprise under the State Council and a key anti epidemic material production enterprise in Hunan Province, a private enterprise with a sense of social responsibility, Zhenhe Yikang never forgets its original intention, keeps its mission in mind, earnestly performs its social responsibilities and contributes to the society as a private enterprise.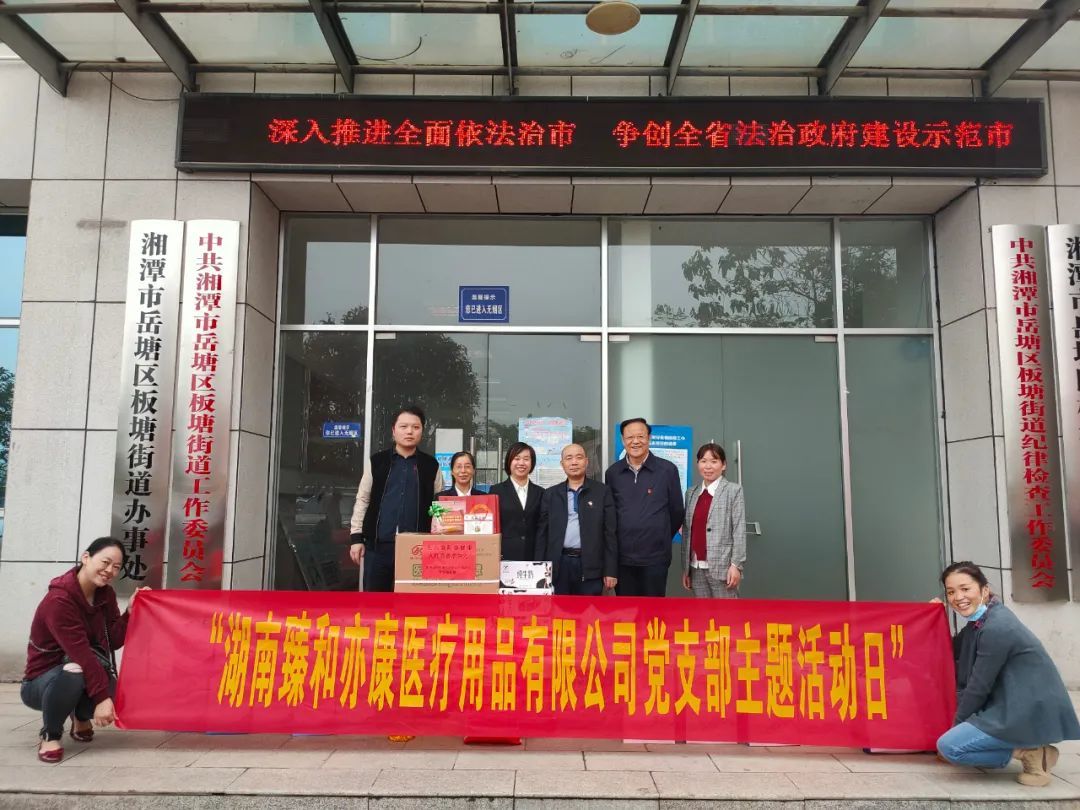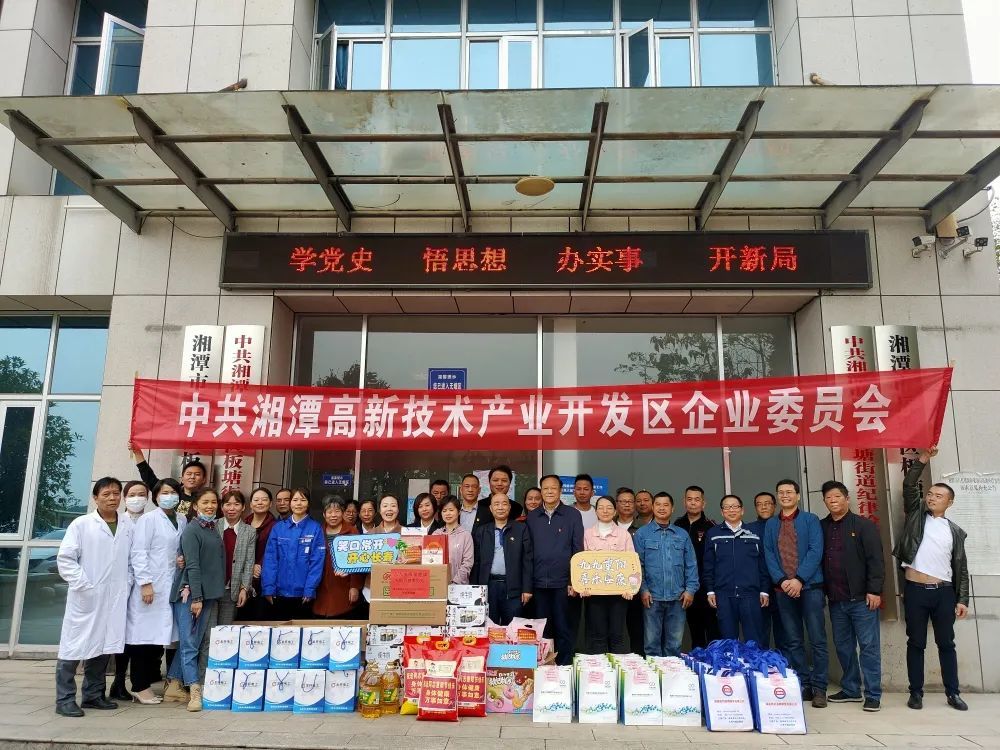 In the future, Zhenhe Yikang will continue to do its best to make more people in need feel the care and happiness of the society, adding a beautiful color to the building of a harmonious society and community.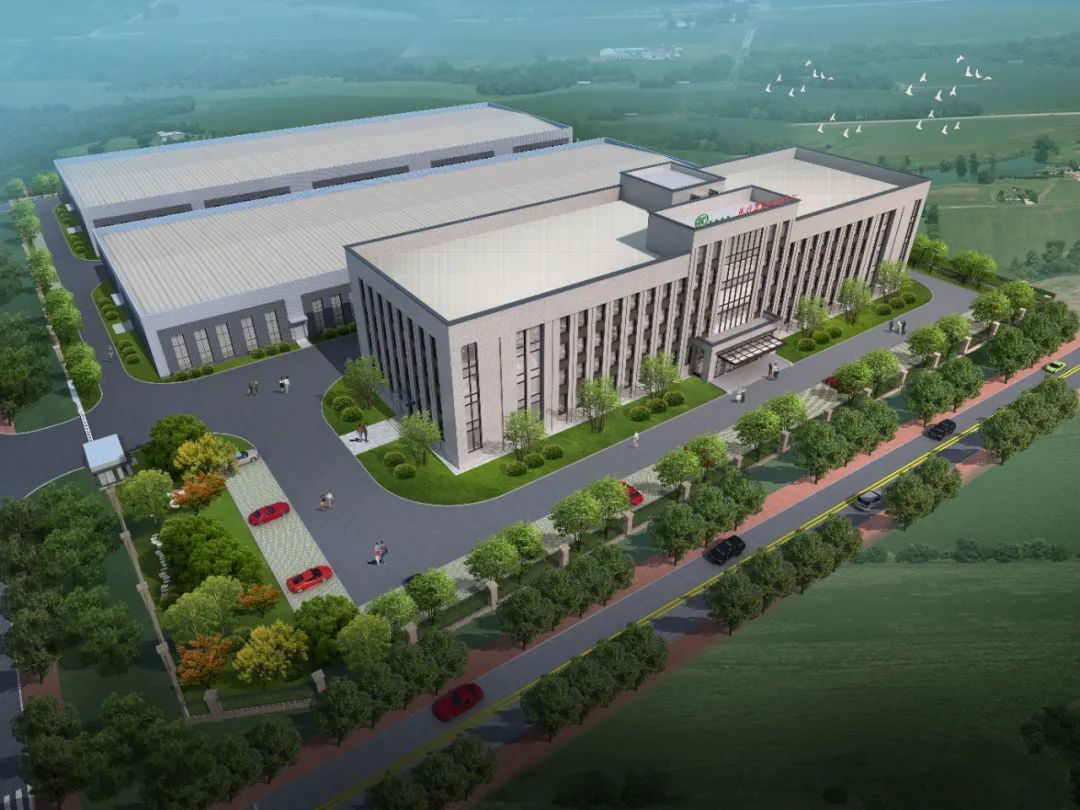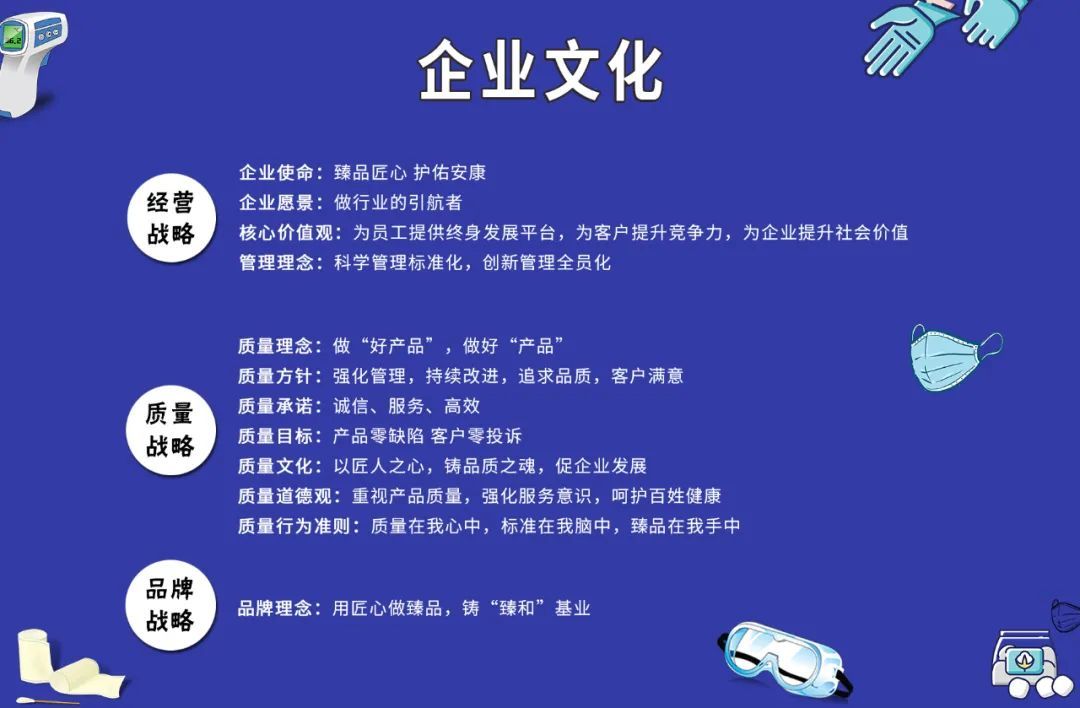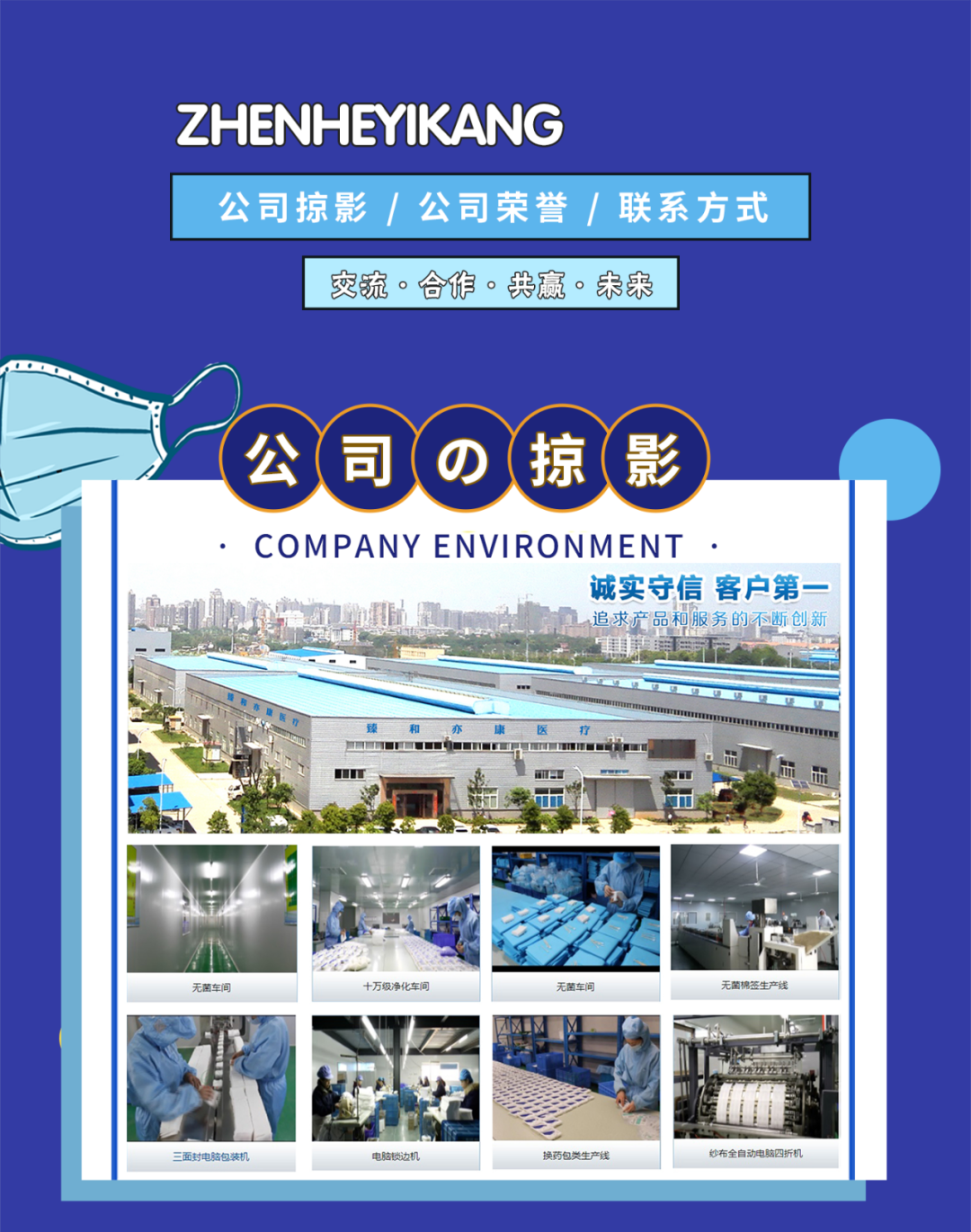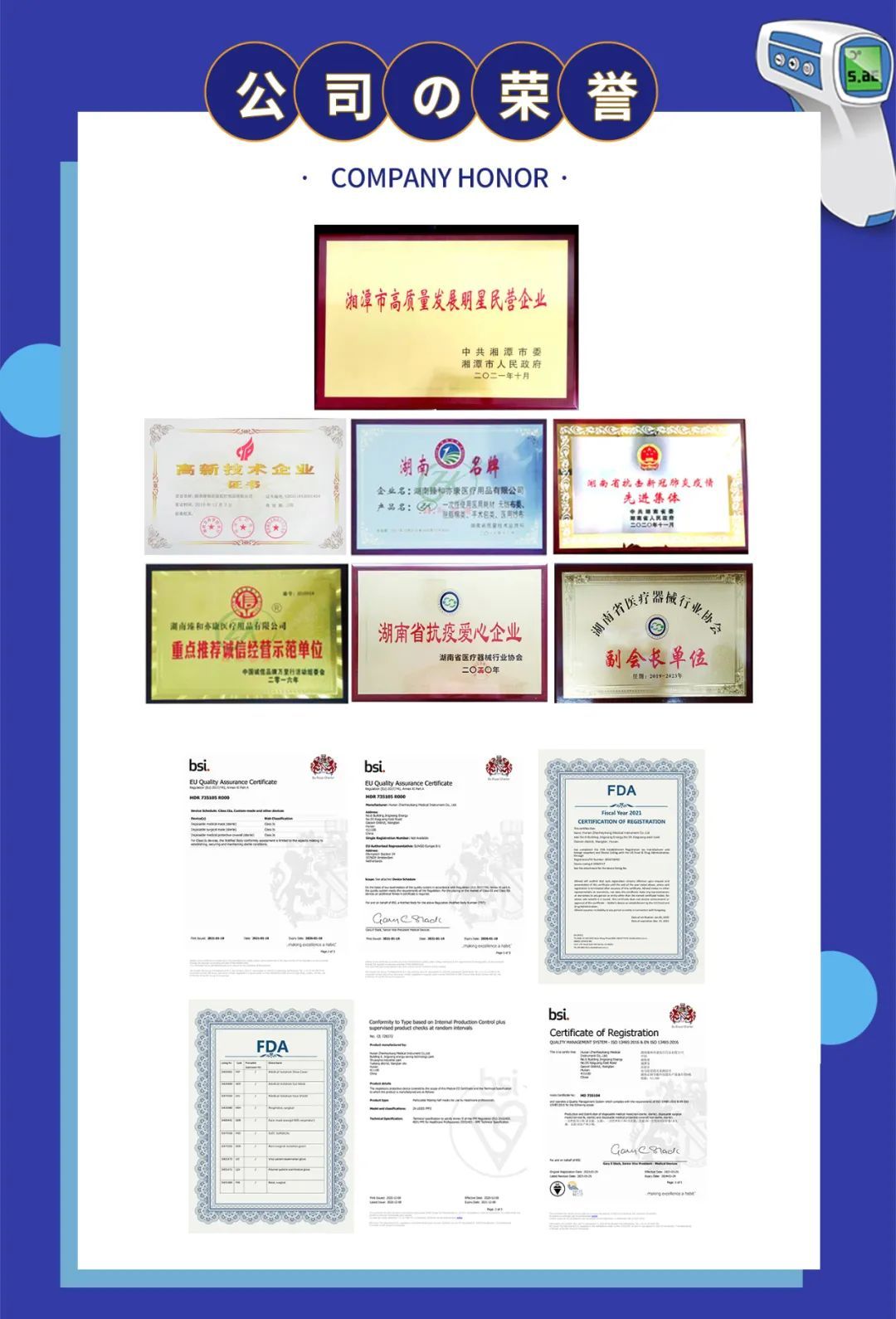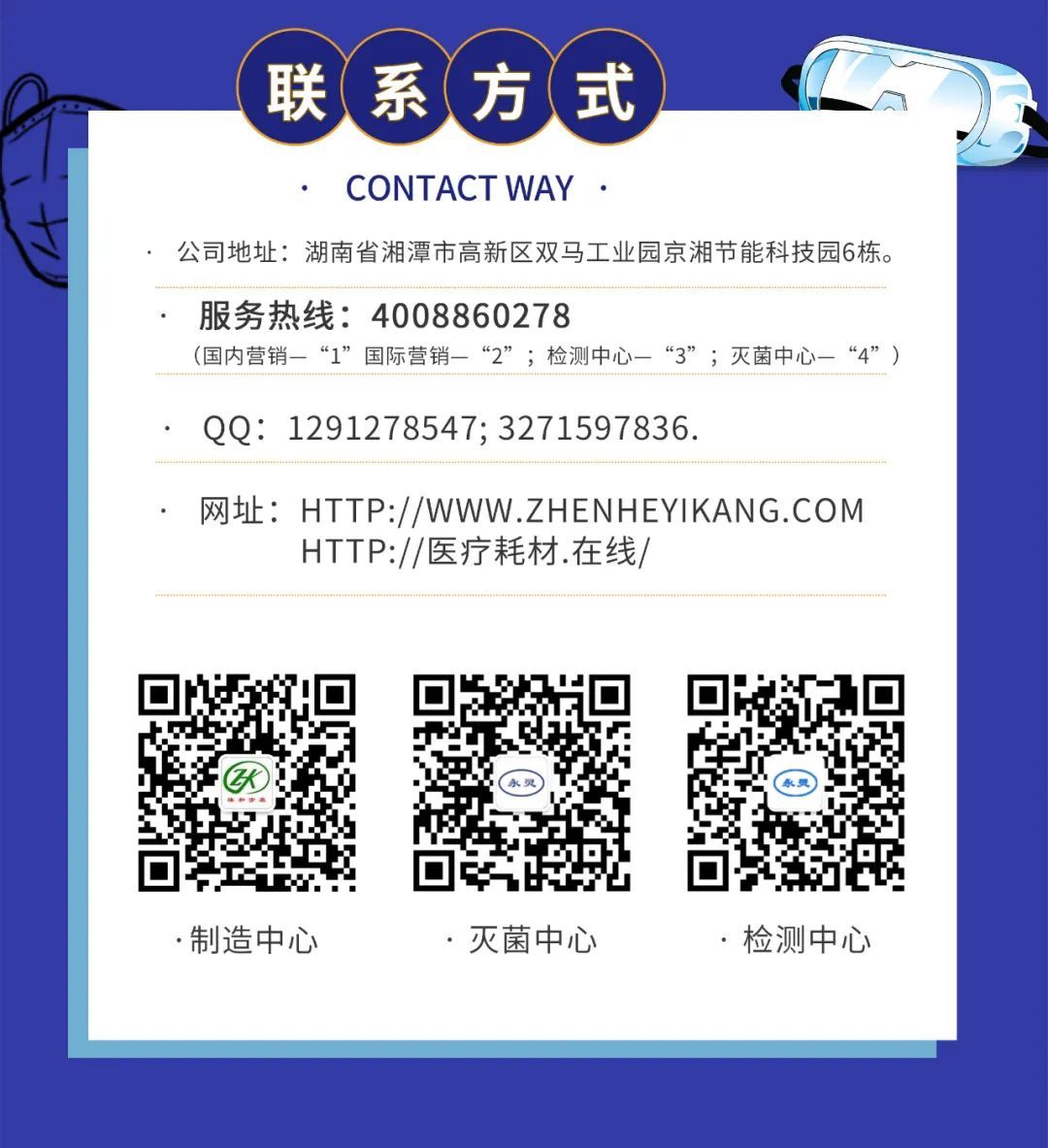 Hunan Zhenhe Yikang Medical Supplies Co., Ltd
Official wechat
Check the product information at any time and know more about us Add wechat search "Zhen He Yi Kang"
---
COPYRIGHT O2019-2022 14/5000 Hunan Zhenheyikang Medical Instrument Co.,ltd